You might remember earlier this year, when Kaleb and Michael were both nominated for the YA Sisterhood Crush Tourney. (Remember
this deleted scene
, and
this one?
)
WELL. Now my sweet Emerson has been nominated for the
YA Sisterhood Heroine Tourney.
Her tournament starts at 12:01 AM on December 5th and runs for 24 hours.
CLICK HERE TO VOTE!
Thank you so much if you take the time to do so! Everyone involved works so, so hard to make these tournaments go off without a hitch, and I appreciate everyone who supports them!
Em's psyched, Michael's supportive, and Kaleb wants to know how many other hot chicks are in the running. As much as I'd like to introduce Kaleb to Katsa, Em's competitor, I am pretty sure Katsa would do her thing and kill him with her bare hands within fifteen seconds. Maybe less. And I kind of need him.
Obviously, Katsa is a bad ass, but Em's a tough cookie herself. AND IF SHE WINS the first round, I will provide a never before seen deleted scene from HOURGLASS.
UPDATE: IF she wins, I will post the ORIGINAL ENDING to HOURGLASS. TOMORROW.
If she wins round two, I will share a brand new KISSY scene.
If she goes beyond that, I will give away A TIMEPIECE ARC. (And if by some miraculous happening she were to win the whole thing, I'd give away an ANNOTATED HOURGLASS and an ANNOTATED TIMEPIECE. And KALEB. I keep him in my closet.)
Em's advocate, Amanda at Booklove 101, has been doing a TREMENDOUS job spreading the word. She made this amazing fan trailer:
And she has tons of support buttons on her site: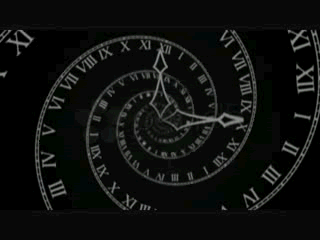 or